shopping_cart
Cart
0
(empty)
WhatsApp
0055 85999085199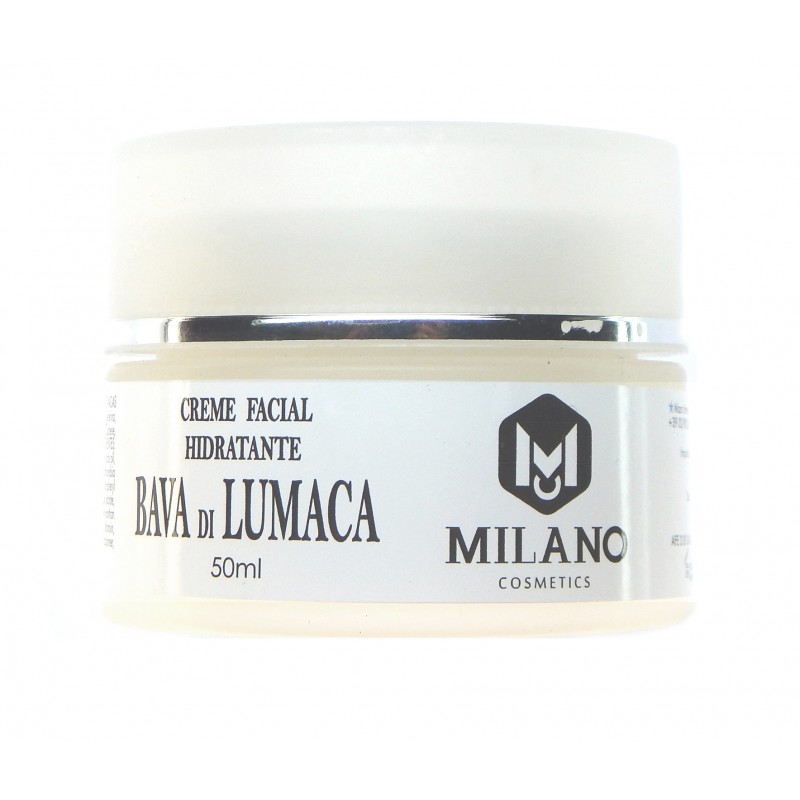  
FACE CREAM BAVA DI LUMACA
Acts against dryness and imperfections in the skin, rich in vitamins, collagen and elastin.
The synergy of its components will make your skin more resistant to damage caused by aging agents and skin aging. Daily use restores tired and stressed skin comfort.
FUNCTIONAL SUBSTANCES:
Bava di Lumaca (Secretion of the filtered snail); Peelmoist (glycerin, papain, calcium pantothenate, serine, alanine, proline), Lactobacillus stearicum, olio jojoba, vitamin A, vitamin E, collagene vegetale and panthenol.
IINGREDIENTS:
Aqua, olea europaea fruit oil, propylene glycol, glycerin, prunus amygdalus dulcis oil, cetearyl alcohol, panthenol, sorbitan stearate, polysorbate 60, faex, simmondsia chinensis seed oil, snail secretion filtrate, lanolin, cetraria islandica extract, xanthan gum, propolis wax and citric acid.
BAVA DI LUMACA Facial Lotion has natural substances extracted from the mucus excreted from snails when they crawl, which is collected and purified. The active substances, are rich in collagen, elastin, vitamin A-C-E and amino acids whose synergism acts deep into the epidermis leaving it ultra hydrated and restructured. Ideal for all skin types, especially for stressed and devitalized skin.
METHOD OF USE:
Apply on face in circular motions, massaging until absorbed.
Does not contain allergens.